Peugeot 508 98 237 415 80 (A2C15940702) airbag clear crash online
Online SRS Airbag repair service and crash data clearing for Peugeot 508 airbag control unit with the part number 98 237 415 80 (A2C15940702) from manufacturer Continental. You can reset airbag unit and remove the stored crash data online after your airbags have deployed, which will enable you to reuse the unit without having to buy an expensive new SRS module from the dealer. The airbag control module will function and operate exactly as it did prior to the airbag light coming on, leaving you with a safe airbag control/restraint system.
Peugeot 508 98 237 415 80 (A2C15940702) remove crash data by dump
Select file with crash data and click "Clear crash data" button.
Supported file types: binary EEPROM (*.bin), binary flash+EEPROM (*.bin).
File size: 65536 bytes.

The SRS Airbag System is designed to supplement the seatbelt system and improve occupant protection in certain type of crushes.
You can use this service if your car airbag system has any of the following symptoms:

If your airbags deployed.
Airbag errors due to a discharged or flat battery or by jump starting attempts.
If your airbag light is flashing or constantly on.
If your diagnostic tool is reading Crash Data Stored, Crash Recorded, ECU error etc.
Air bags and air bag control units are designed to only work once. Our online service will clear the existing crash/error data so that they can be used again. They will function as new, erasing the crash data will cost much less than the cost of a new unit.
If your air bags have deployed then obviously they need to be replaced with un-deployed air bags but the original airbag ECU can now be repaired and cleared of all its crash data.
If you have not had a accident and for some reason, your vehicle indicates an airbag system fault, then this can be a internal airbag control unit error.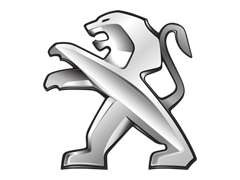 Car brand:

Peugeot

Car model:

508

Part number:

98 237 415 80 (A2C15940702)

Memory type:

SPCxxx

Manufacturer:

Continental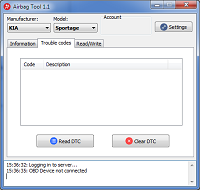 Download our software that allows you to read, write and remove crash data via OBD. Get your airbag part number, read and erase DTC for free!
Airbag Tool online work with PassThru Tactrix Openport 2.0 cable.